BIGBANG rehearsal for their LAST DANCE tour (1)
(STARCAST – https://t.co/HrzUhTQFEO) pic.twitter.com/kvg33W7Z5p

— Marie (@mshinju) November 15, 2017
BIGBANG rehearsal for their LAST DANCE tour (2)
(STARCAST – https://t.co/HrzUhTQFEO) pic.twitter.com/fNkUtD32bQ

— Marie (@mshinju) November 15, 2017
BIGBANG rehearsal for their LAST DANCE tour (3)
(STARCAST – https://t.co/HrzUhTQFEO) pic.twitter.com/LzlkXBTQhK

— Marie (@mshinju) November 15, 2017
BIGBANG rehearsal for their LAST DANCE tour (4)
(STARCAST – https://t.co/HrzUhTQFEO) pic.twitter.com/0nNFh6XbdI

— Marie (@mshinju) November 15, 2017
There are a few more pictures via this link https://t.co/HrzUhTQFEO

— Marie (@mshinju) November 15, 2017
Source: as tagged via @mshinju
---
The article translated via YG Life: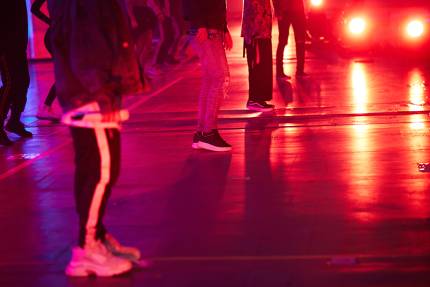 Four individuals preparing for rehearsal under the bright lights. Who are they? They are BIGBANG, getting ready for the 2017 <Last Dance> concert. Since the members got back together after finishing intense personal schedules, people are expecting a glamorous performance. The rehearsal scene filled with excitement and thrill, revealing now.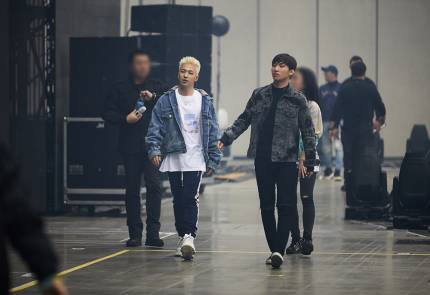 DAESUNG and TAEYANG arrives and heads to the stage. SEUNGRI is following them from behind.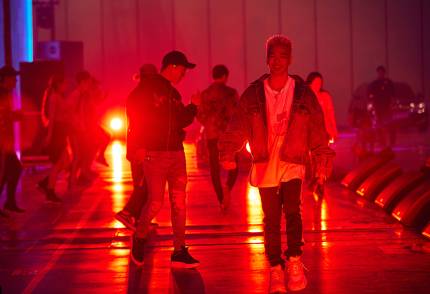 Excited to meet members in a long time, TAEYANG can't stop smiling.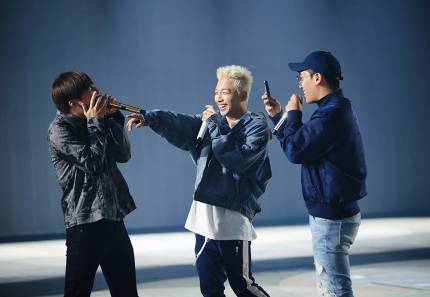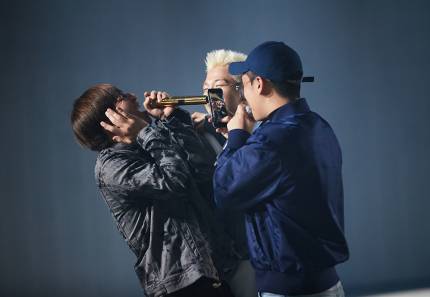 It's great to see them playing with their phones filming each other!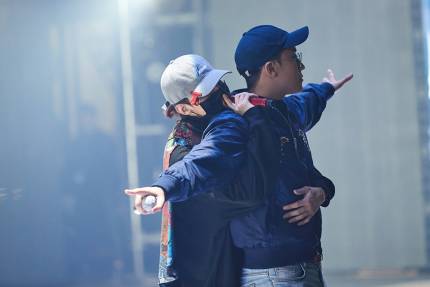 The last member to arrive is GD! GD greeting his younger brothers and expressing his affections makes people's hearts pound.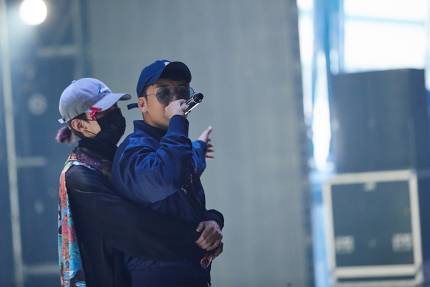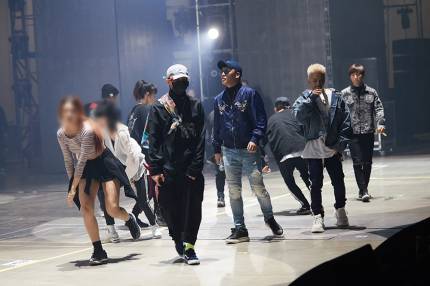 As the rehearsal starts, their mischief is gone and they talk to each other seriously. All members actively expressed their own opinions as they have special affections for this concert. There will be glamorous individual performances in this concert as well.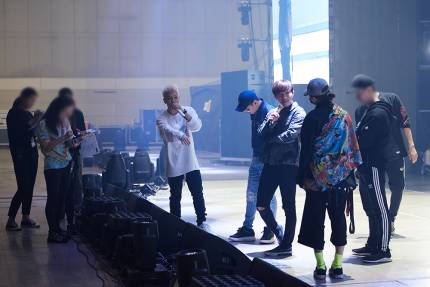 Now, let's take a look into the full-fledged rehearsal. They express aura even in their standing posture! Look at GD's aura, say no more!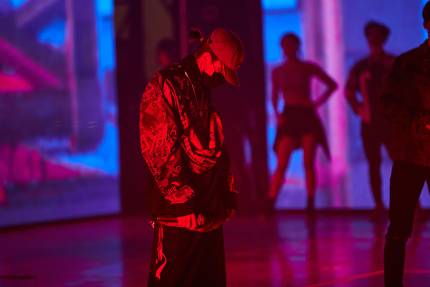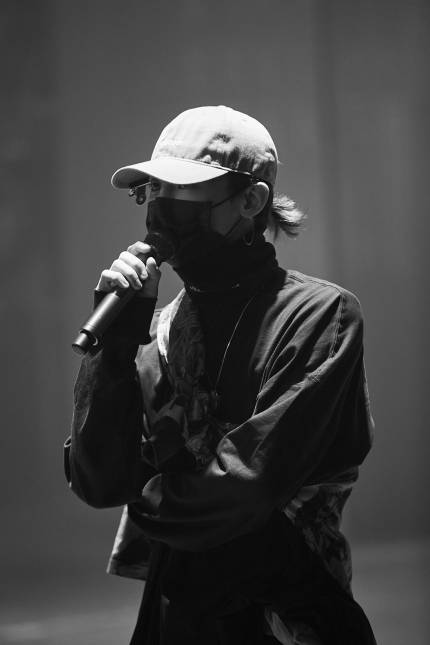 In this year's [ACT III, M.O.T.T.E] world tour, BIGBANG positioned themselves as world stars, exciting fans in the United States, Canada, Japan, United Kingdom, Indonesia, and all over the world. 
They have shown genuine concern for this concert with the members as well.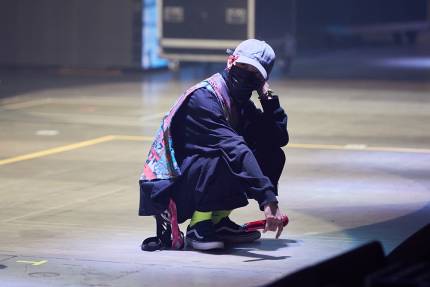 Next up, TAEYANG who arrived first! He presents himself as a fashion icon today, not as 'Dong Grandpa' with pajamas. He spent a busy year with his 3rd studio album <White Night> which presented his unique music style and a solo world tour.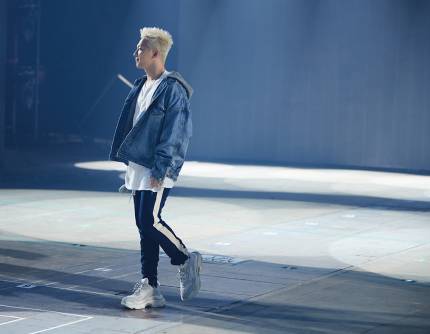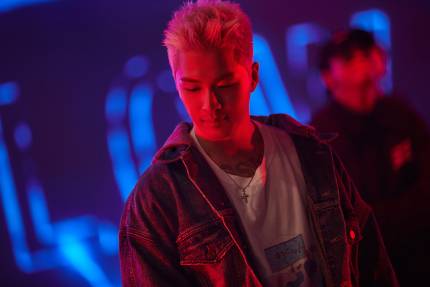 TAEYANG preparing his individual performance with the band. Good looks Bro! He is showing his serious side, constantly checking the acoustics.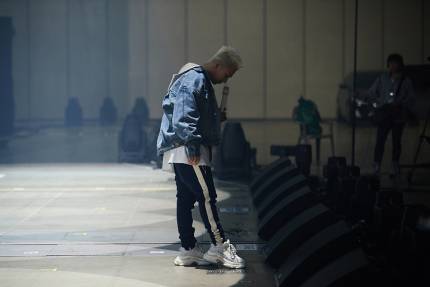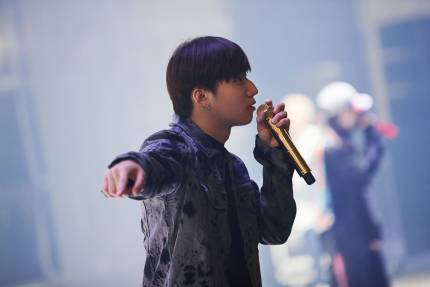 DAESUNG who also just finished a solo hall tour in Japan! People are looking forward to DAESUNG's performance, who captured the Japanese fans' hearts with his 'seductiveness'.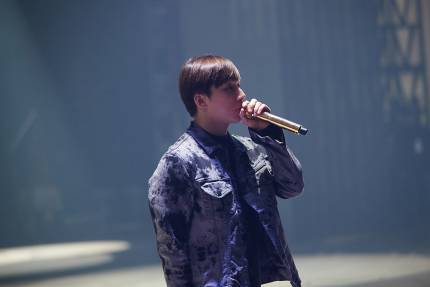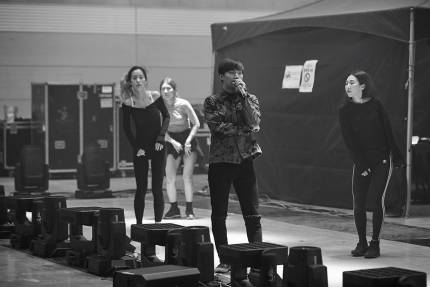 He is checking choreography with the dancers for a perfect performance.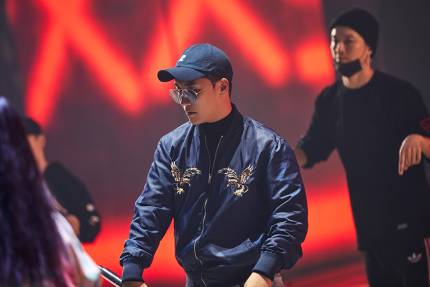 Want to take a look at the youngest member SEUNGRI? He is currently leading a DJ label called 'Natural High Record', runs his own businesses, and is participating in 'MIXNINE' as a judge. While he's busy, he performed twice in BIGBANG's individual member concerts as a guest, showing his special affection towards the members.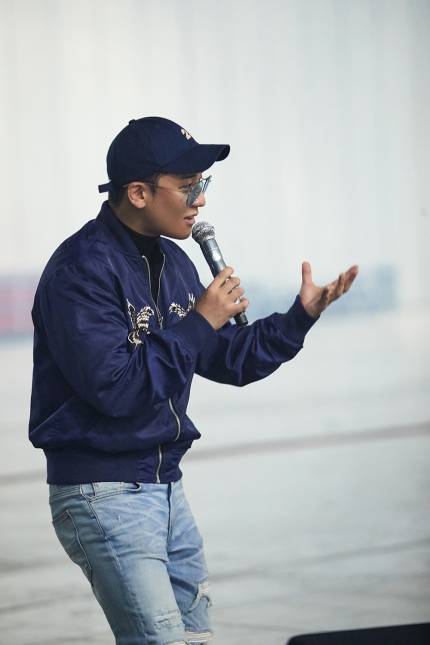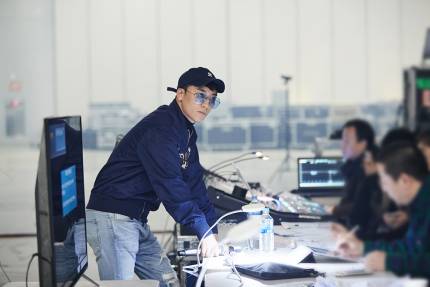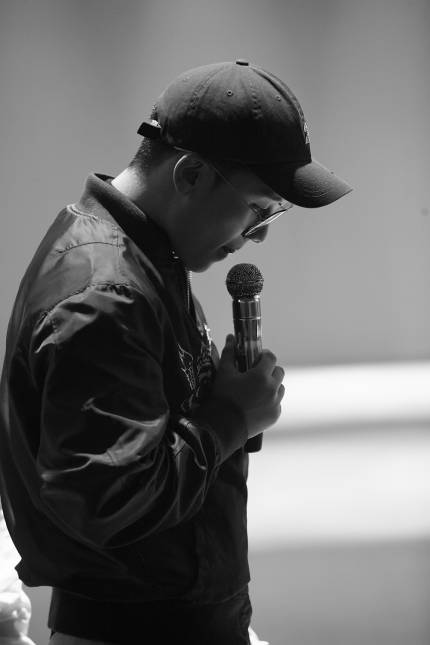 He is doing his best, sometimes throwing jokes with his signature smiley face and encouraging tired staff members.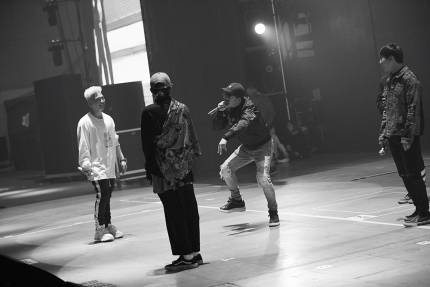 You can see SEUNGRI playing around in front of his worn out older brothers, 
and the members smiling brightly looking at him. They are SEUNGRI's Everything!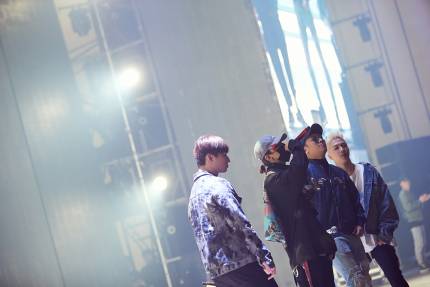 The title of this concert, 'LAST DANCE' is the title of the lead single from the 'MADE' album released in 2016. The lyrics written for the fans in 'LAST DANCE' was impressive, making the fan's expectations bigger than ever. 
The chance to spend the last night of 2017 with BIGBANG. Please show a lot of love and support for BIGBANG's 2017 Concert, 'LAST DANCE'! 
 CONCERT INFORMATION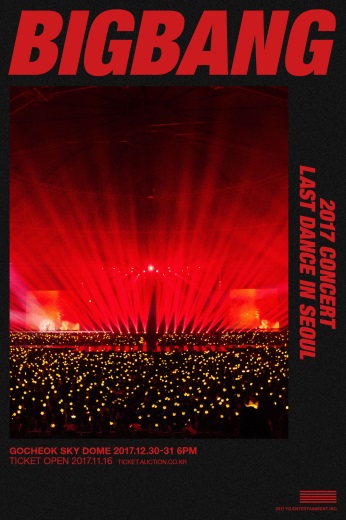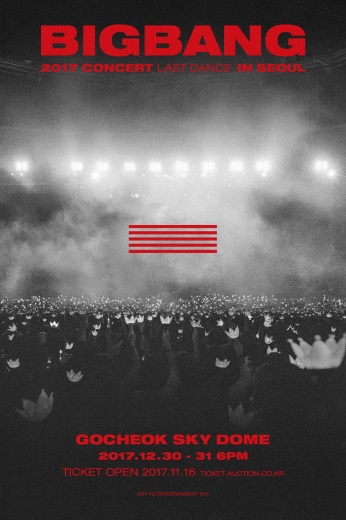 公演名:BIGBANG 2017 CONCERT <last dance> 'LAST DANCE' IN SEOUL
公演日時:2017年12月30日(土)、31日(日)午後6時
場所:高尺スカイドーム(Gocheok Sky Dome)